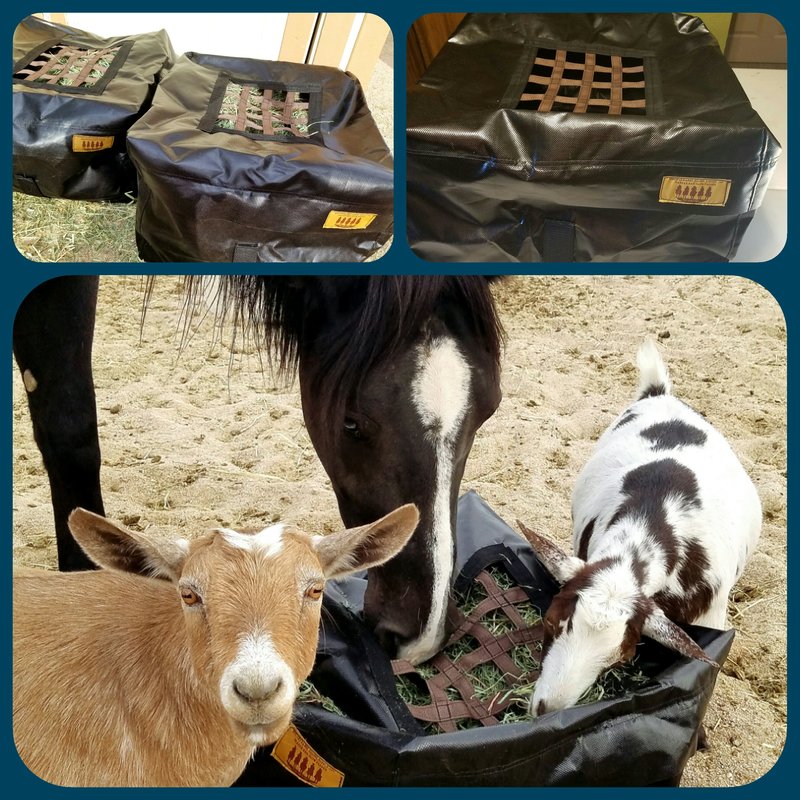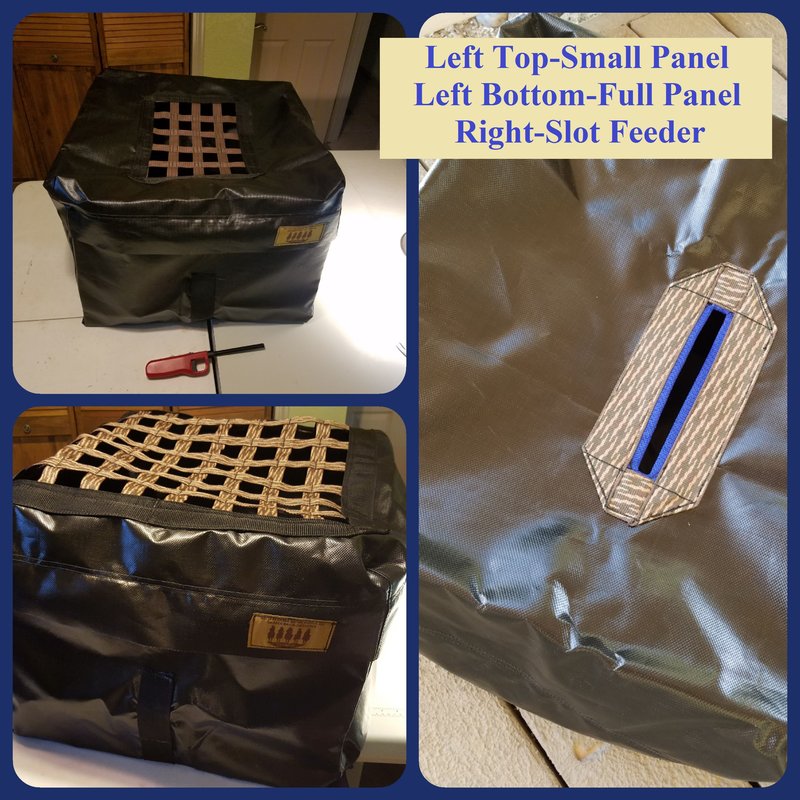 BEST SELLER*Grazer Bag For Daily Feeding Half Bale Size (Smaller Webbing Panel on Top)
This is a great option for daily feedings.
The top opens with a double zipper on three sides for ease of filling with hay. The webbing opening is 2" x 3".
Great for home, travel and camping.
This Grazer bag is meant to be used loose on the ground & not secured or hung. The Velcro strap on the bag may be used on a bottom rail only to help keep the bag in place.
Size 24" wide x 17" high x 24" Long.
Bag material is UV protective 14 oz. Water resistant vinyl construction also has a heavy duty zipper.
Webbing is UV protected Poly, soft and durable and resists rot from mildew and stretching.
Color Of Webbing As Of 2017 is Brown Colors & The Bag Is Black.
Not recommended for shod Equines unless secures inside of a container.